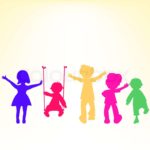 Hello, my name is Melinda. With Primary English I offer personalised English language tuition and exam training for kids aged 10 to 18, as well as English language after-school activities full of fun and games for primary school Juniors.
By immersing pupils in an English language environment, in which the English language is used in a playful way, my aim is to familiarise kids at Key Stage II level with the English language from an early age. I believe this will benefit them when they start attending secondary school.
Primary English also works at secondary school level (Key Stages III and IV). I provide tutoring on a one-to-one basis, or in small groups of similar level students, and offer exam training (GCSE-level, and Key Stage V Advanced level), as well as conversation practice. I adhere to the EQF (European Qualifications Framework) and train for Cambridge University (PET, FCE, CAE and CPE) exams. Special attention is given to dyslexic students.
Primary English is based in Utrecht – Leidsche Rijn, The Netherlands, but I operate throughout the Utrecht region, from Amersfoort to Breukelen. Every Friday at 3:30pm I read English children's books to the kids in the Vleuterweide library in Vleuten.
Want to know more? Get in touch via info@primaryenglish.nl, and find out where and when you can join a session. I'd like to hear from you.